Now accepting New Patients with two convenient locations
When you visit Pacific Dental Group, your smile is our top priority. Our staff is dedicated to providing you with the personalized, high-quality dental care that you deserve, including a comprehensive list of general, restorative and cosmetic dental services to meet the needs of your whole family. Our goal is to assist each patient in achieving and maintaining long-term dental health and a beautiful smile.
""Love love love my new dentist and staff! These guys are awesome from the front desk to making me feel relaxed about all the stuff my mouth needed. I was so chicken and now I can't see myself going to any other dentist! High five to my hygienist Danny who was super gentle and thorough with my deep cleaning of my teeth!!! Thank you guys for the awesome experience with all my visits. See your guys soon.""

Ernesto S.
""Great Dentist, Great Staff. At 57 years-old, I've had several root canals, crowns, bridges, fillings, and extractions from many dentists, some who even advertise on radio. Having tooth-pain and not willing to wait 3 weeks for my regular dentist, I went to Dr. Julius in Montebello. I got an appointment the next day and two days later had major dental work on several of my teeth. (I just got home.) I had work done by Dr. Julius and 2 other dental specialists, also dealing with 2 other people of the excellent office staff there. Dentistry is both a preffession and a busines. Or is going to a restaurant only about the chef, and not the service? They didn't serve me food. They took care of my sh*t. Each and every one of them, all seeking the same outcome: to help me. Dr. Julius could advertise on radio, with higher prices. Maybe even on TV. I watched the finals of 'America's Got Talent' last night. Unfortunately, there were no dental offices on display. When it comes to dentistry and my teeth, I know talent. I watched the winners today.""

David J.
""After looking for a new dentist. I settle for PDG as was greeted very nicely and the front receptionist was very sweet. The dentist & his asst. were very pleasant. I'll be staying for all my future dental visits and I can't wait to see how my new smile turns out. I really recommend this place to anybody who is a first time patients. Excellent service and reasonable prices, and cleans establishment, very professional but friendly as well.""

Karen A.
""It's weird to say I loved getting the screws put to my teeth, but as far as dentists go, these guys are some of the best I've ever been to. Friendly staff as well. I recommend going to them if you're in the area and looking for some dental health care goodness.""

Josh P.
""High Quality, Professional, Trustworthy. Going to the dentist usually makes people nervous, but the atmosphere here is so lighthearted and relaxing. You're definitely in good hands and won't have to worry about anything. Dr. Julius is very interactive, kind, and mindful of your comfort level at all times and it's so relieving to know that she knows what she's doing. My best dental experience by far :)""

Kathrine H.
We use the most effective systems for cosmetic dentistry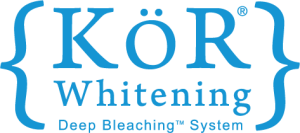 WE'RE HERE TO HELP YOU GET THE PERFECT SMILE!